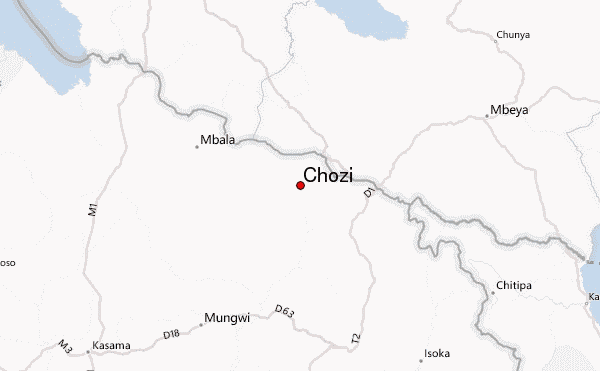 Located in the Northern part of Zambia along TAZARA Railways. About four hours by train from Kasama town and about one and a half hours to Nakonde., a town that borders Zambia and Tanzania lies a small town called Chozi. Not much is talked about or known about this town apart from being one of the TAZARA rail station. but there is more about this almost invisible town than that. I will tell you more about it in the next chapter. you may ask by the way, how do i know so much about this little town? The answer is simple..; i lived there for seven years of my life.
TAZARA TRAIN.
Chozi is the land of the Namwanga and the Mambwe people. The inhabitants are mainly farmers and cattle keepers. This little town is one of the main sleeping beauties that we have in Zambia. But today, i wanna share my experience with you. I lived there for almost 7years and i know much about the town and its beauty.
The year is 1996, am living with my grandparents in the capital city..Lusaka. i go to a very nice school (St Patricks in kabwata). am living with my grandparents in a three bedroom house in Kabwata in Munzobvu Street, just the the second street from Kabwata Basic school. And its not just me and my grandparents living in the house but i have uncles and aunties and cousins living there too..,we are about 13 of us living in a three bedroom house. Its crowded but its a very happy home and we all laugh and joke together. But my uncle comes to pick me and i go to live with him in CHOZI. Am excited and i want to experience life in a different atmosphere.
Uncle is a Locomotive driver who works for TAZARA (Tanzania Zambia Railways), he has worked there for 22 years now and he still works there. When i arrived in Chozi in 1996, it was nothing like i expected. there were no cars (believe it or not) i believe cars started arriving there in the late 2000.....maybe between 2008 upwards. Anyway, there were no cars and people depended on the train for transport and bicycles. For me, coming from the big city..,it was a very big and unexpected change and i cried for a month wanting to go back to the city. But with time, i got used and i started going to school...and that was at Chozi basic school., a school that didn't have desks, a school with grass roof and no floor, i used to carry a small rug from home. but hey, with time i began to like it because there was so much peace and lots of activities like traditional dancing at school, swimming in the Chozi river. i loved it all.
Chozi is one of the most beautiful small town in Zambia. At the moment, its not just the Mambwes and the Namwangas who live there. Its different people from all over the country. Most of them like my uncle found themselves there because of work. We have TAZARA compounds with very nice modern houses. One compound is called CAMP..(believe me, i don't know why its called camp), this is where you find a block of bedsitters, a block of one bedroom apartment and a block of two bedroom apartments. There is also a a TAZARA compound called Berlin (i believe it was named after the Germany's Capital City.....,i don't know why but i will find out), this is where my uncle lives and its a compound where you find bigger houses.
Chozi is a small town and many of you may still consider it as a village...,but its beautiful. its got lots of rivers with clean waters where people go fishing and a few beautiful spots along the rivers where people go for a swim in the summer. The people are friendly and everyone seem to know everyone. When you walk down the streets you meet strangers who will greet you in a way that you may think you know them. The atmosphere is so warm and welcoming. Its now coming up pretty well. People are owning cars, the schools are now modern. The kids still run around on the streets and play, you see people in their fields singing while they are working in the farming season. The rivers and the swamps are still as beautiful as they have always been.
Even with all the developments going on there...,for me, CHOZI is still a sleeping beauty that awaits to be discovered.